CherryCola13 was not often seen in public nor daylight hours. A xenophobic tattooing anarchist Cherry prefered to go out by moonlight.
I know not of Right and Wrong,
Or of Life itself.
I know only what is beauty,
And beauty is my Opiate and my Source.
Only creations of greatness can soothe this shattered soul,
Art is my Absinthe, my opium.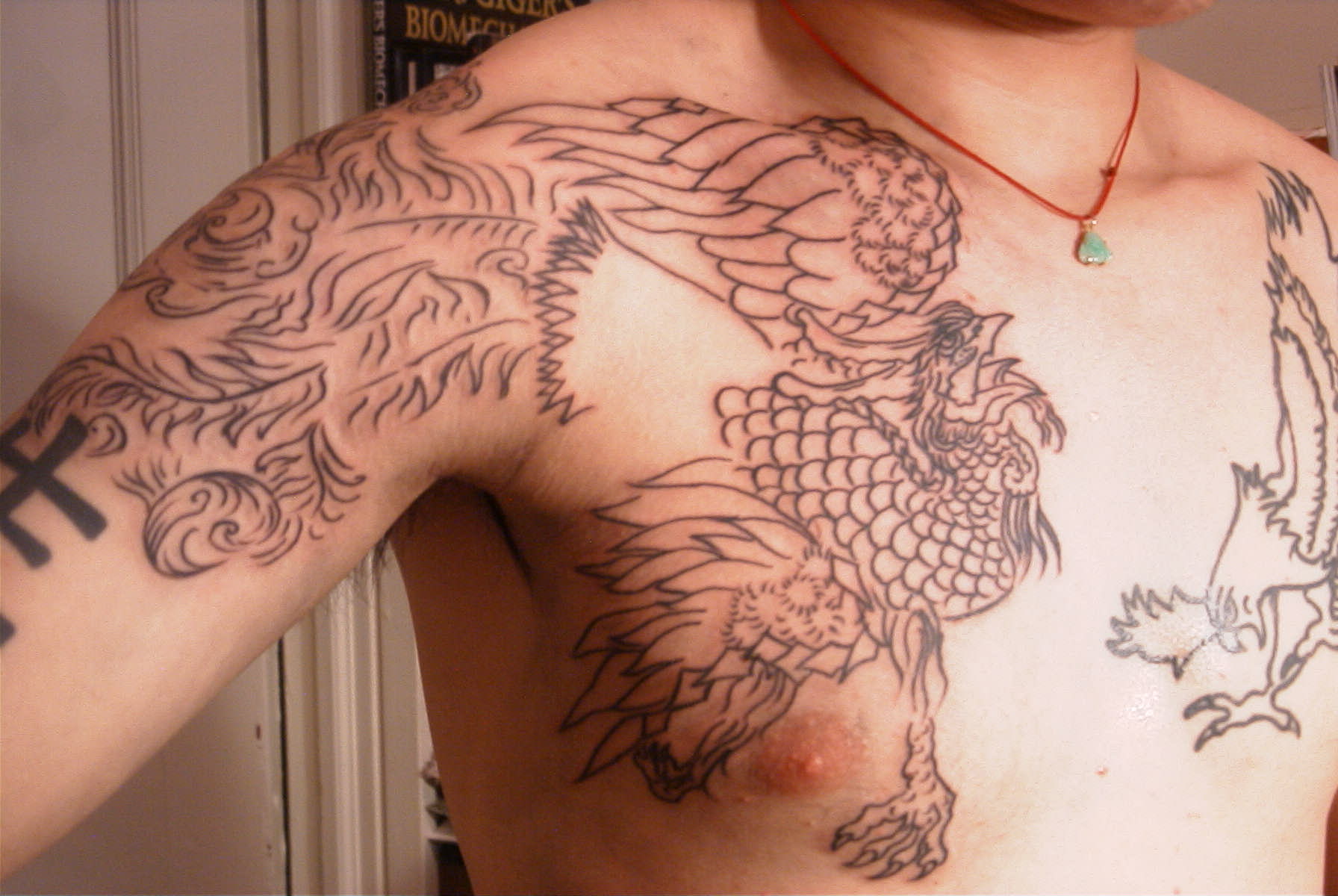 Linework for Custom drawn Pheonix